Do you have the right skills to be able to build a love relationship?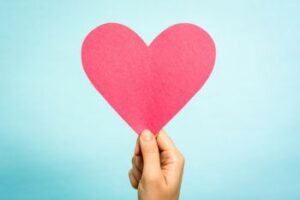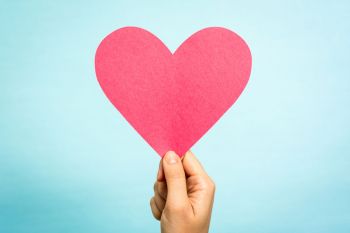 Most relationships fail because of ignorance. Not being able to give substance to a relationship in the right way. Unable to build a relationship the right way. For every relationship we have in our lives, think of working relationship, family relationship, love relationship, we need expertise, knowledge and experience.
If we do not gain the knowledge and experience to maintain a certain relationship in the right way, it is logical that we may not succeed, or make difficult progress, or have an end. As humans, we must first learn how something works. If you have never used a mobile phone, you are not yet able to use it.
For example, you want to build something. With the description in your hand, you start to build, step by step you struggle through the description. We invest time and effort in this. We are inventing and understanding and applying.
This is exactly how it works for a love relationship. To be able to maintain a love relationship, we need knowledge to be able to tackle it skillfully. We need examples to put the relationship in the right way. And if all goes well, our example is the home situation.
As humans, we learn a lot. In particular, we learn to use our mind, and especially to use it to be able to perform our work properly later. We spend years of our lives on that. More knowledge is required for one subject than the other. While learning, we do an internship, so that we see what it means to see the profession that we learn practiced in practice. As soon as we have obtained our diploma, we are ready to get started. While getting started, we are still gaining experience, but we do have a basis with guidelines on how to do it, what to look out for. What attitude to take.
In our work we can't get over it, we have to stick to agreements, we have to take our responsibility, we make adjustments, jointly, by consulting each other. We instinctively know what can and can't be done, we all keep things that ensure that we can continue to perform our work properly. In this way we maintain our working relationship in a good, pleasant and meaningful way.
Maintaining a love relationship is also a profession and also requires certain skills, knowledge and experience. We are also supposed to learn this. Learn in everyday practice. It is assumed that what we see, experience, receive from home is sufficient to be able to feel a love relationship in the right way afterwards. We are told that keeping for that is in principle sufficient. It is not communicated to us literally, we gain this as experience through what we see, hear, pick up, and experience.
The only thing you need, that's how it is presented to us, is that love is unconditional and if you go unconditionally for the other in a relationship, you reach the finish line together. Nothing is less true. Much more is needed than unconditionally and love. Indeed, unconditional is not possible in humans.
Animals are able to give unconditional love and do you know why? They don't have a human brain. That human brain is very beautiful that we have it, but it is also the ego. Man is therefore unable to love another unconditionally. Humans can love themselves unconditionally and when they have reached that stage, they are ready to maintain a love relationship and grow together towards as much unconditionally as possible.
Most relationships fail because we don't have the right tools to develop ourselves into self-love, that skill is not passed on in the years that we are fully learning.
What do you need to correctly fill in a love relationship? Call or chat with a Mastermedium, the can explain it to you. This way you can learn how to build on a love relationship.