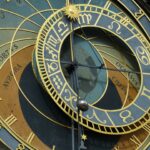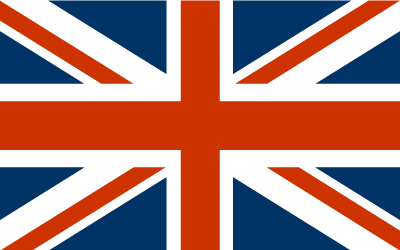 &nbsp1 credit p.m.
True Vision
Psychic reading
Clairvoyance
Tarot readings
"I have 15+ years of experience in psychic reading using my clairvoyance abilities as well as extensive experience in tarot readings. I special in love, relationships, family matters and careers. My reading style is honest. I do not use complicated words and will ensure that you understand everything I say. Once I connect with your energy, I will be able to give you insight about your situation and will be able to guide to the right path. Always remember that you are not alone and you don't have to face any difficulty alone, I will read your energy and give you recommendation on what to do next. I do not sugar coat any of my readings, so even if there is bad news, I will deliver it to you because I focus on what you need to hear, not what you want to hear. After I give you the reading and explain the energy field around you, I will provide you with necessary recommendations, however, it will be your decision. I am here to help you make a decision that you are 100% comfortable with and my priority is that you feel calm and comfortable after our session"
---
Lovely
It was nice experience...het was heel duidelijk en kon snel invoelen op mijn energie...en draait niet rond de pot eerlijk duidelijk antwoord en zachtaardig iemand ..
Ingrid Elberse
Ze kan je meteen invoelen en aanvoelen. Het contact is prettig en rustgevend. Dank je wel true vision.
Vlinder
Heel zuiver en scherp
Bianca
I have been talking to True Vision for many months now, she is a great support. is honest and straight forward. She picks up energys so quickly. Thanks True Vision, a true friend!!!
Lou
Very understanding and honest. I feel a lot more at ease now, thank you!
Pp
She really knows her stuff. She really explains everything nd knows u without seeing u. She knows How u feel and is honest about What will be positive for u.
Debby
Hi dear, when will you be online again? Need to talk to you agian, great clarifications came true
M.L.
Open and honest, she realy has insights in what is going on in your situation. It was helpfull and it gave me a peace of mind
Patricia
Zag e.e.a. heel duidelijk.
Mimi
Every time i talk to this beautiful soul, i feel so positive! Never had no doubt about anything i am getting in answers, i say less but i can relate on everything i hear back. You are really the best, talking to you lights my day. You really know what your talking about, thank you a bunch. I will keep coming back to you xxx
Buttercup
True is amazing, thank you for your consult!
Janet
I have been speaking to too many other psychics, i can say i almost tried everyone of them on this site, but with true vision for quiet some time because her predictions were true, the best of the best of this site! True Recommended. Xo Janet.
M
True is absolutely amazing and so on point. I love talking to her and she makes me feel good ❤️ I can only recommend talking to her
Wij horen graag wat u van uw ervaring vond, dus deel uw ervaring met ons, met onze bezoekers en met uw consulent!. Heeft u vragen op opmerkingen gebruik dan ons contact formulier. Bedankt voor uw inspanning!
Inloggen
Email consult / Foto consult
Als u besluit een e-consult aan te vragen mail dan voor-, achternaam en leeftijd door en wees duidelijk met wat u graag wilt vragen zodat de consulent u een goed e-mail consult kan geven.
Inloggen