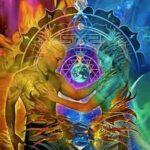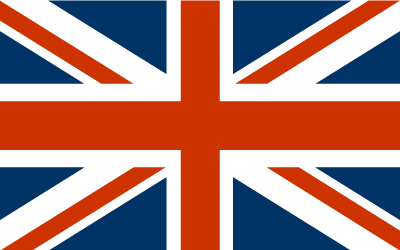 &nbsp1 credit p.m.
Love Angel
Love Relationship
Soul mate Connections
Reuniting loved ones
Dealing with love & relationship problems, crisis situations and working with individuals going through extreme emotional turmoil. I have an ability to see beyond 5 senses. I am a patient listener and will allow you the time you need to express your feelings about your circumstances. Sometimes we really need to get it all out before we are ready to sit back, take a deep breath, and let someone guide us in a new direction or help us mend the path we are on. Regret stems from situations we have not yet learned from. In order to make change we need to look at ourselves as well as those around us. I specialize in all the following, love, Relationship, Soul mate connection, Marriage and divorce, Reuniting lovers, Single and dating, Personal growth, Spiritual growth, Finding the hidden self and true meaning, Emotional behavior patterns Inner peace Healing of the mind and body Career coaching Astrology Master psychic vision's Numerology Meditation Emotional healing Energy healing Psychic protection. I also use situational analysis for solving relationship conflicts. Self-accountability, personal grooming and self development are the part of my counseling techniques. As a life coach and therapist, I believe in generating and amplifying clients' own powers and directing them towards spiritual enlightenment. In fact, we all have latent powers within ourselves and the only thing we need is a gentle push in the right direction and a proper guidance afterwards. You need to know what your real options are so you can make clear choices, positive decisions, and get on a path to bring true happiness. There is not need to feel alone life comes with all sorts of bumps and curves in the road and sometimes we could all get a little lost everybody needs guidance at times let me be the one to give you the genuine honest answers and advice you are desperately seeking. If you feeling confused and depression about your current situation stop right now and contact me for accurate solutions to get you on the path you was meant to be on. Satisfaction Guaranteed, Extremely Detailed always Honest and Truthful answers. I speak clearly and directly. I don't sit here spewing light and love. Although I look at things in the positive I understand some situations are causing you to feel nothing but negative. I am sympathetic to these situations. I can empathize with you and feel your pain with you and help you ease that by providing impacting solutions. I take an empathic and sensible approach. I tap directly into the thoughts, feelings, and emotions of those I read for and give you detailed descriptions of what drives and motivates them. LIVE INSTRUCTIONS state names and DoB as always with questions in detail. 2 please state if you have had any previous readings with me. Or if you are a first time client with me. if you are a previous client of mines please REFRESH my memory briefly of our history (you/me). Advisors see and read MANY people. This would mean a lot for me. NOTE: live readings on my end comes in like a phone call. Therefore I can't see any history as your call is coming in. Videos are not stored. These instructions I promise is all for the benefit of the reading. I am just the messenger you are the holder & the creator of your own future. I am very kind and compassionate there is no reason to be rude harsh or negative towards me when I'm only here to help please call me with a open mind and an open heart I hope you will allow me to work with you on finding the reasons behind things that have happened, work toward mending the damage done, and looking forward to an empowered future!
---
Vanessa
Love Angel is ongelooflijk goed. Het mooie is dat zij zaken zuiver aanvoelt en eerlijk is. Zij weet dingen die een ander niet kan weten daarom geloof ik haar. Ik heb mooie vooruitzichten en prachtige adviezen meegekregen. Dank je, Love Angel! Love Angel is incredibly good. The great thing is that she really knows what is about to happen. Things no one els knows and could know. She is also honest what I like. I have great prospects to look forward to and got great advice from her. Thank you, Love Angel!
D
Love Angel is een liefdevol en helder medium. Direct en stelt ook de juiste vragen om tot de kern te komen. De essentie. Heel mooi en dankbaar.
Meryam
She whas amazing everyone. She whas verry nice. She is the real deal. I give her 10000 stars amazing.
Stien
Ze zit er juist op een 10
Wij horen graag wat u van uw ervaring vond, dus deel uw ervaring met ons, met onze bezoekers en met uw consulent!. Heeft u vragen op opmerkingen gebruik dan ons contact formulier. Bedankt voor uw inspanning!
Inloggen
Email consult / Foto consult
Als u besluit een e-consult aan te vragen mail dan voor-, achternaam en leeftijd door en wees duidelijk met wat u graag wilt vragen zodat de consulent u een goed e-mail consult kan geven.
Inloggen