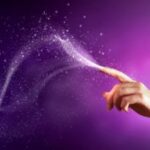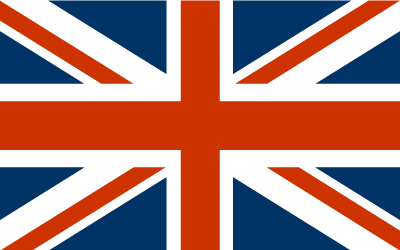 &nbsp1 credit p.m.
Kevin
Internationally known Psychic Medium that can tap into your loved ones thoughts, feelings and outcomes. Timeframes given. I am a respected and truthful psychic medium who a near death experience. I have done readings with excellent feedback with over 20,000 readings done between my home office and online. I specilize in love and relationship, carrer , family matters, helping to empower you on your life's journey and also your own psychic gifts. I am (clairvoyant) see, (clairaudient) hear, (claircognizent) feel and also use my mediumship abilities if someone come through. I work with spirit to bring through the most truthful and accurate information given to me. I am tested and certified in numerous modalities and I also teach workshops online and in person regarding psychic abilities, Law of attraction, Reiki, Shamanic practices and many more things. My promise to you is I only bring through what is coming to me good or bad. I will not spin fairy tales to keep you coming back. I also beleive in ''Divine Timing'' and do give time frames but that all depends on the healing of both parties before it can come to fruition. I am a very fast typist and also will able to give you tools to heal and to move forward and keep the focus on you and what you would like to come forward to you. My abilities help me delve into the past, present and future to help you be the best you can be.
---
Patricia
I had no more credits left, Kevin was kind enough to give me some extra time so he could finish his story. I'm gratefull for what he could tell me.
Esther noordermeer
he is such a nice guy who tells what you could expect and what you can do to make it easier for yourself. it was a really nice chat! Thanx Kevin. i`ll be back!
Ikke
Thanks kevin You were right it came out Wat you said about me en b thank you for Your unesty
RS
Thank you Kevin for this beautiful reading I just had. WOW WOW Everything you said resonated. I feel more confident now. Thank you very very much
S.
Laat je niet te lang wachten verteld de waarheid hij is goed zie weinig ervaring bij hem hij verdient meer was verbaasd over wat hij allemaal wist en geeft ook goeie positieve feedback egt een topper
Caroline
Great reading ! Kevin is very accurate and honest in what he feels and sees. I Definitely recommend Kevin.
Anoniem
I had a nice chat with kevin & what he told me about my relationship was very accurate. Thank you kevin
Vanessa
Thank you for the nice reading Kevin! I recognised a lot of what you were saying and you gave me hope for the future! Thank you so much.
Vanessa
Een heel mooi gesprek. Kevin wist te beschrijven waardoor de situatie is zoals het is en wat ik hiervoor moet doen. Heel empowerend en positief.
Inge
Thank you Kevin ! IT was a very good and Nice Reading. I really recommend Kevin, he is very good
J
Thank you for your time, your answers. I will follow your advice. Super fijn gesprek, fijne antwoorden, een hoop duidelijkheid gekregen ik kan hem zeker aanraden
Grace
pure reading ,thank you
Mariyah
What a good conversation we had, he is really straightforward. Good predictions sometimes he said the things that I was typing. Open conversation abt my boyfriend and sx. He is really understanding.
Amit Chitre
Kevin your Reading gives me power to go ahead on correct path
Jo
Thank you Kevin for your wise words! My doubt and fear went away!
Wij horen graag wat u van uw ervaring vond, dus deel uw ervaring met ons, met onze bezoekers en met uw consulent!. Heeft u vragen op opmerkingen gebruik dan ons contact formulier. Bedankt voor uw inspanning!
Inloggen
Email consult / Foto consult
Als u besluit een e-consult aan te vragen mail dan voor-, achternaam en leeftijd door en wees duidelijk met wat u graag wilt vragen zodat de consulent u een goed e-mail consult kan geven.
Inloggen