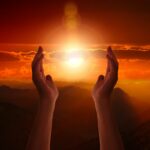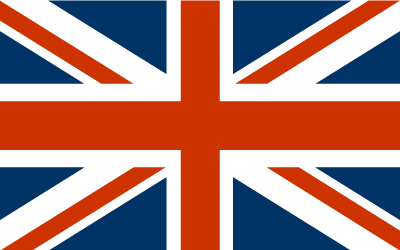 &nbsp1 credit p.m.
Divine Connections
Astrology
Clairvoyance
Psychic Readings
Tarot
I am an empath with more than 30 years of experience in Astrology, Clairvoyance, Psychic Readings and Tarot. I will use every bit of ability and gift I have to help you know the truth and understand why certain things happen the way they do. Whether you are having a problem with a loved one, a colleague, a friend or a family member, there will always be a solution. I dig deep and don't stop until I find the truth and provide you with answers to all your questions. My readings will help you connect with your real self and help you walk your path with a clear and peaceful mindset. I also specialize in reading the 7 chakras. I will help you identify which chakra is blocked and will teach you how to open it and create a stable clear energy field. I have been reading birth charts and studying Astrology since 1985. It is my true passion and one of my favorite tools to use in readings. I use Astrology and planet positions to do deep personality analysis and help people understand certain traits in their personality. I use Astrology and planet positions to do deep personality analysis and help people understand certain traits in their personality. Using the Natal chart, I can provide vital explanations of individualism, communication, emotional interest, physical attraction and much more. I have also been reading Tarot spreads for more than 20 years and have specialized in linking Tarot cards with specific situations. I use 22 Major Arcana and 56 Minor Arcana (Cups, Swords, Pentacles and Wands). You can opt to choose a certain deck, choose them all or let me choose the deck for you. Either way, the card reading will be personal to you and will read your exact situation. I will help you understand what needs to be changed in your life in order to connect with your subconscious and to reach real happiness. I have zero judgement and I use all my abilities to find the truth and dig deep. My priority is to help you find the truth and know how to understand. Your time and your money are not a joke. Important Note: my readings are always honest and transparent. I can't and will never sugar-coat any of my readings.
---
Dream
Thank you for your advice.
DAngelo
Im very happy for the time and readings i had. Gave clear feedbacks and what not to worrie for. Thank you very much!
Barbara
Thank you a lot for the Reading!
Aa
Top medium! Everything She says is accurate. Very confident and to the point.
R
She is really good and she knows a lot ! And she is very honest even if the news is not positive! I will surely come back to you
Wouter
Thank you for the reading! You were great, I will work on myself and hope to see my best friend in a better state in the near future. And thanks for everything.
Soess
She is really good! Everything what she said is right and is coming true. The best medium till now! Very helpfull in every kind of way. I don`t know what to do without her. So much love for you and really thankfull!
Buttercup
Topmedium! Thank you verymuch for everything. I hope to speak to you soon again!
Wij horen graag wat u van uw ervaring vond, dus deel uw ervaring met ons, met onze bezoekers en met uw consulent!. Heeft u vragen op opmerkingen gebruik dan ons contact formulier. Bedankt voor uw inspanning!
Inloggen
Email consult / Foto consult
Als u besluit een e-consult aan te vragen mail dan voor-, achternaam en leeftijd door en wees duidelijk met wat u graag wilt vragen zodat de consulent u een goed e-mail consult kan geven.
Inloggen