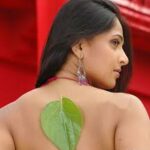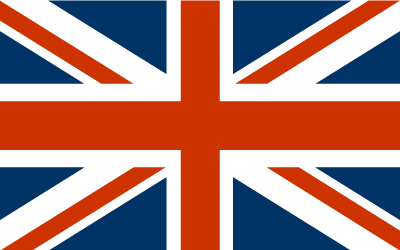 &nbsp1 credit p.m.
Angel
Relationship Expert
Clairvoyant
Spiritual Counselor
I have an extensive background in dealing with crisis situations and working with individuals going through extreme emotional turmoil. I am caring, compassionate, nonjudgmental and most of all able to give you clarity on your future.
I am a great listener and will allow you the time you need to express your feelings about your circumstances. Sometimes we really need to get it all out before we are ready to sit back, take a deep breath, and let someone guide us in a new direction or help us mend the path we are on.
I believe we can change anything, and that there are no mistakes, and we should have no regrets. Regret stems from situations we have not yet learned from. In order to make change we need to look at ourselves as well as those around us.
I am also a realist. If you are in a path that is simply not going to work out for you I won't spin you a fairy tale. You need to know what your real options are so you can make clear choices, positive decisions, and get on a path that is going to bring you true happiness.
I speak clearly and directly. I don't sit here spewing light and love. Although I look at things in the positive I understand some situations are causing you to feel nothing but negative. I am sympathetic to these situations. I can empathize with you and feel your pain with you and help you ease that by providing impacting solutions.
I take an empathic and sensible approach. I do not read tarot or read palms. I don't even characterize people by dates of birth. I tap directly into the thoughts, feelings, and emotions of those I read for and give you detailed descriptions of what drives and motivates them.
How I conduct a session:
When I read for you I will ask you a brief background on what is going on that has brought you to me today. I will ask for first names and date of births. Then you may ask your questions and we will begin.
I hope you will allow me to work with you on finding the reasons behind things that have happened, work toward mending the damage done, and looking forward to an empowered future!
Experience & Qualifications
• Natural Born Empath: I can feel what you feel and tap into your emotions and the emotions of others giving clarity as to what motives the people in your life to act in the way that they do.
• Psychic Guidance: I can look at your options, choices you may make, and tell you what outcome you can expect.
• Family Tradition: I am one of three spiritual experts in my family. We have a heritage of psychic gifts and have all been mentored by our grandmother who taught us all how to tap into our gifts and use them in helping others. My grandmother not only taught me how to use my gifts but how to ease the burden of others with them. I have over 12 years experience in my home state helping people with my gifts and have been rendering my services on various reputed websites on LIVE CHAT & EMAIL.
---
91G
She really connects with ur feelings and those from others. She looks with u at how a situation between people really got misunderstood and why. At the end she gives great advice that can help u further to heal or connect better with people around u.
Caroline
A nice conversation, she knows the situation very well. Thanks!
Wij horen graag wat u van uw ervaring vond, dus deel uw ervaring met ons, met onze bezoekers en met uw consulent!. Heeft u vragen op opmerkingen gebruik dan ons contact formulier. Bedankt voor uw inspanning!
Inloggen
Email consult / Foto consult
Als u besluit een e-consult aan te vragen mail dan voor-, achternaam en leeftijd door en wees duidelijk met wat u graag wilt vragen zodat de consulent u een goed e-mail consult kan geven.
Inloggen